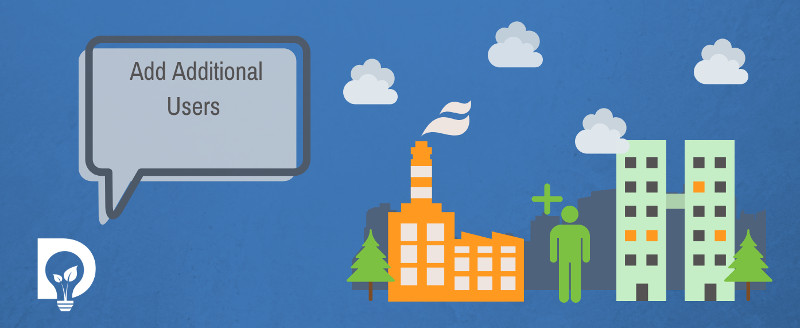 Having additional users attached to your licensed and unlicensed sites makes sense. Multiple users mean multiple points of contact. More help, more support, more eyes.
In this article you'll find out how to add more users to your site profiles.
Before You Start?
Before you add more users, here are a few things you should know:
How to add an additional user
Adding users is a simple task. But there are a couple of things that might trip you up:
Only Admins can add users.
A user can only be assigned to 1 company. If the user is currently connected to a company, they won't be able to be allocated to yours.
If the user isn't on Dsposal then you an invite them.
With that in mind just head to your dashboard and choose Users from the sidebar menu. When the Users page loads then click the add button, enter the email of the user you wish to add and click Find User.
A notification will appear based on whether this user can be added straight away or not.
Inviting a user to Dsposal
If an admin attempts to add a user that is not currently on Dsposal then a notification will appear to ask whether an invite should be sent to that user. By clicking Send Invite an email will be sent to that address.  By clicking the back arrow the request will be cancelled.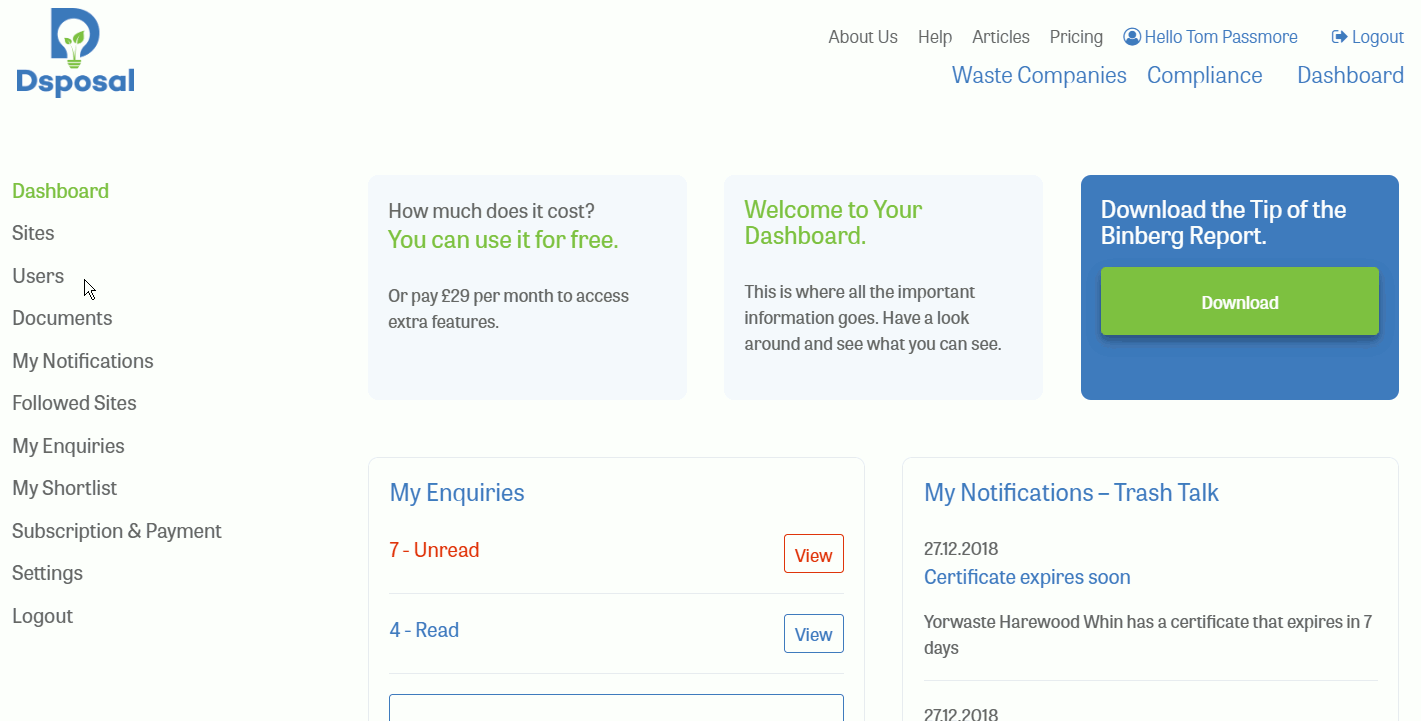 Adding an addition user that is already assigned
When attempting to add a user to a company profile that is already assigned to a different company a notification will appear that this action cannot be completed and to contact the user.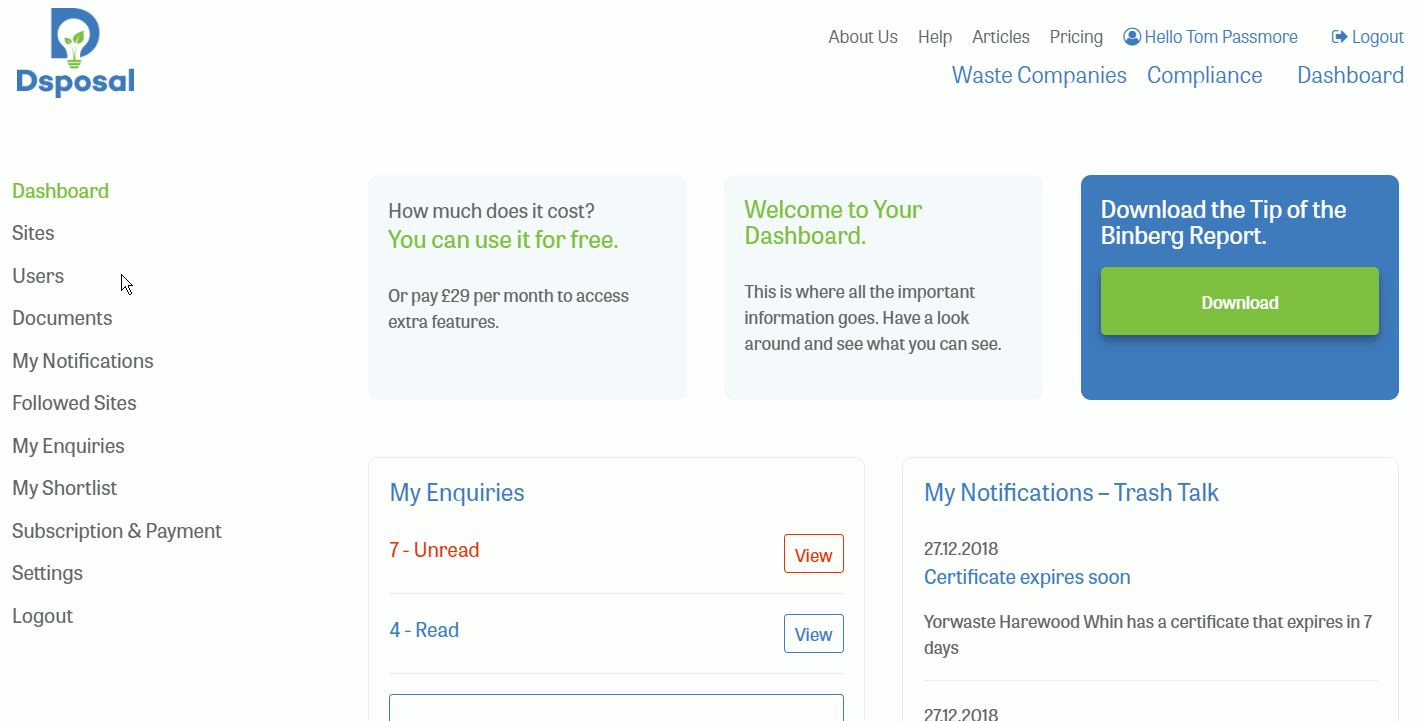 Adding an addition user to the company
When adding a user that is on Dsposal but not already assigned to a company a notification will appear asking to confirm the addition. Clicking Confirm adds the user to the company as a user, clicking the back arrow cancels the request.