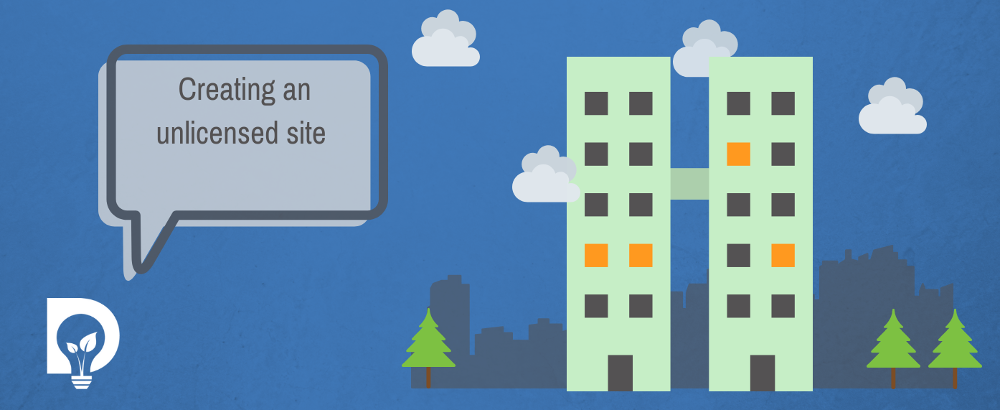 Dsposal helps everybody find the right place for their waste. Be it members of the public, businesses, charities or waste companies themselves. But so far we have only talked about individuals or waste companies, what about those that are neither?
In this article, you will learn how to create get the most out of Dsposal as an organisation that is NOT a waste company.
Before You Start
There are a couple of things to know before starting this section:
Dsposal is a web-based application that works in most web browsers, which means you don't need to download or install any software on your computer. To be sure Dsposal works properly your web browser needs to meet our requirements.
While you can use Dsposal for free you have to have to register for an account to create an unlicensed site profile.
Free users can claim 2 unlicensed site profiles. Any additional claims will incur a subscription charge.
Terminology
First things first, we have had to make a few assumptions and there is some Dsposal jargon we need to set straight.
We have two types of site profiles on Dsposal:
Licensed Site. These are geographical locations that have a waste management licence to interact with waste. These could be a skip company, a transfer site or a landfill site. If you are wanting to set up this kind of profile site, then read the article called Getting Started as a Waste Company.
Unlicensed Site. This is for everything else. It could be a charity, scout group, barbers, council office, university or the Palace of Westminster. If this is what you are looking to set up, then you are in the correct place.
We call everything a Company, be it charity, scout group or the Palace of Westminster. It doesn't mean business company in Dsposal, it is the top-level organisation account.
Creating an unlicensed company
When you create your first unlicensed site Dsposal will create your unlicensed company.
Creating an unlicensed site
To create a new unlicensed site, you need to be logged into your account. Navigate to your Dashboard and choose Sites from the sidebar menu.
Press the Add unlicensed site button which is near the bottom of the page. This will open a new Add Site page.
Next, add additional information regarding this site. The information inputted for this site is for your company's internal use only, no external users of Dsposal will be able to view this information.
Click Save & Publish