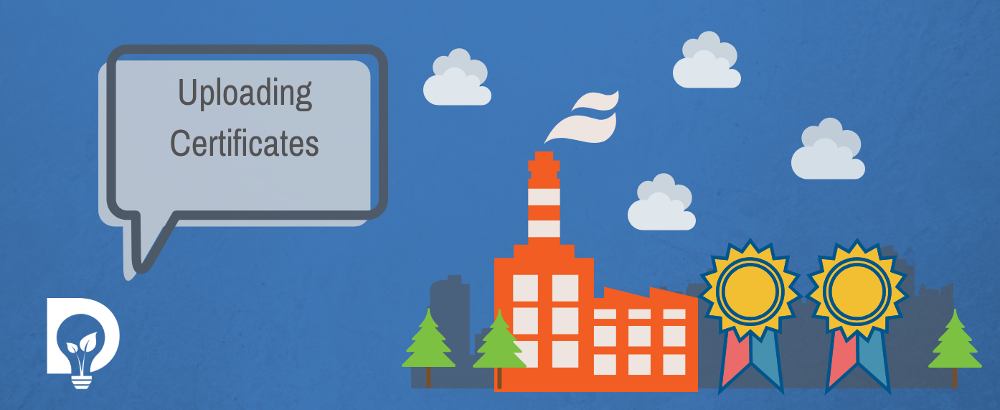 Certificates and accreditations are a vital part of a waste sites information and documentation. They let customers know that the waste site works hard to improve its environment impact or the trade organisations they are part of or the schemes they are signed up to.
In this article you will read about how to upload these certificates to your waste site profiles.
Before You Start
Before you upload a certificate, you should know that:
Uploading a Digital Copy of a Certificate
You can add a digital version of your certificates to your site profile so that your clients and future customers can see additional information about your waste site.
To upload your certificate, you need to be logged into your account. Navigate to your Dashboard and choose Documents from the sidebar menu.
Press the Add Certificate button. This will open a new certificate page. On this page either drag and drop the document or press to locate the file on your computer. The document is now uploaded to Dsposal.
Next, choose the Site you want to assign the certificate to (if you have a free profile and a certificate already uploaded then no sites will be visible).
Type in the Accreditation Body that awarded the certificate and choose the certificate type from the drop-down menu (if the type isn't available then get in touch at always@yourdsposal.uk and we'll add it in).
Finally add the certificate number, issue date and expiry date (if applicable). Be aware that if there is no expiry date then no notifications will be sent to either you or your followers.
Press Save and Publish.