Why Are We At Your Disposal?
It comes from our CEO and Co-Founder, Tom Passmore, and his time working in the waste industry since 2010. He started by working for councils talking to residents on their doorsteps about food waste collections. Tom would talk to the public about WRAP's Love Food Hate Waste Campaign. And about how the food in normal bins going to landfill was contributing to global warming. Being a member of the council he would have to answer questions about garden waste collection, rubbish clearances and mattress disposal. Tom was there to help in anyway he could, he would signpost everybody to useful information so that they all knew everything they wanted to know.
Is The Waste Disposal Industry Always That Easy?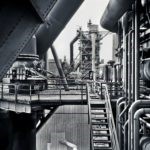 In a word, no. After leaving the public sector Tom went to work for a private company focussing on the collection and disposal of industrial waste. This was a very different world. There were no handy leaflets for the waste hierarchy. It was no easy feat to signpost a customer to the waste carriers licence check. And there were no easy answers about EWC Codes and the classification of waste. After almost four years of duty of care audits, compliance checks and risk and methods Tom got on his bike. Literally.
When Did We Decide To Remove The I From Disposal?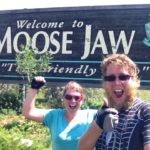 After working in the waste industry for over 5 years Tom took to his bike to cycle around the Americas. (Check out Tom and Sophie's blog Detour To Moose Jaw to read about their trip). Whilst in the saddle Tom's mind wandered not to the scenery or the possibilities of travel but to solving the problems of his industry. In what way could technology be used to connect people that have waste to people that can dispose of it? So, after thousands of miles of thinking the I was dropped to form Dsposal. With the email address Always@YourDsposal.uk created Tom, now with his COO and Co-Founder Sophie set out to be at the disposal of an entire industry.
How We Used All The Tools At Our Disposal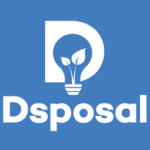 As with any new business we needed to make sure people wanted our service. After asking the question of some former colleagues and contacts we found out they did. We also needed to figure out the scale of the problem. The problem is huge. As a nation we spend over £600 million a year dealing with waste crime and illegal waste disposal. Poor understanding of the waste duty of care and not being aware that a rubbish removal firm needs to have a licence is a huge part of the problem. Our research on waste rogue traders revealed 65% of adverts offering waste collection and disposal couldn't be verified as legal. The issue was getting all legal waste companies in one place and excluding the unlicensed ones. Take a bow the Environment Agency Public Register which is for use by open licence.
Meaning that Dsposal is the first interconnected hub connecting all waste producers to licensed waste companies and are truly always at your disposal.