Dsposal helps everybody keep track of their duty of care and to search licensed waste companies.
In this article, you'll learn what how and why you should follow waste sites.
Before You Start
Here are some things to know before you begin this process.
While you can use Dsposal for free you have to have to register for an account to follow waste site profiles.
Free users can follow up to 2 waste site profiles.
Paying for Dsposal allows you to follow and unlimited number of waste site profiles.
Follow a waste site profile
Following waste site profiles in Dsposal helps you stay compliant effortlessly.
By following a waste site profile, you will receive notifications of when their documents are coming up for renewal, when they have expired and when they are updated. Follow all the waste site profiles you use to stay informed.
Your Dashboard shows you all the waste site profiles you follow so in a glance you can make sure everything is up to date with all the companies you use.
All the waste site profiles you follow will be in your Dashboard, like this, where you can see how many documents are: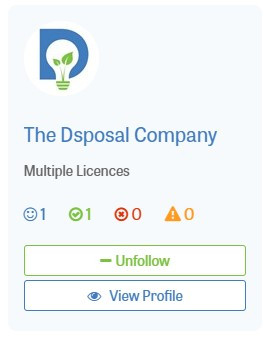 without expiry date (blue)
in date (green)
expired (red)
expiring within 30 days (orange)
And you can quickly go straight to their company profile without searching for them so when you're audited there's only one place you need to go to find all your duty of care documents.
How to follow a waste site profile
Navigate to a waste site profile page. Press follow on the: top right of the screen (full screen) under the waste site info section (reduced screen) it is as simple as that.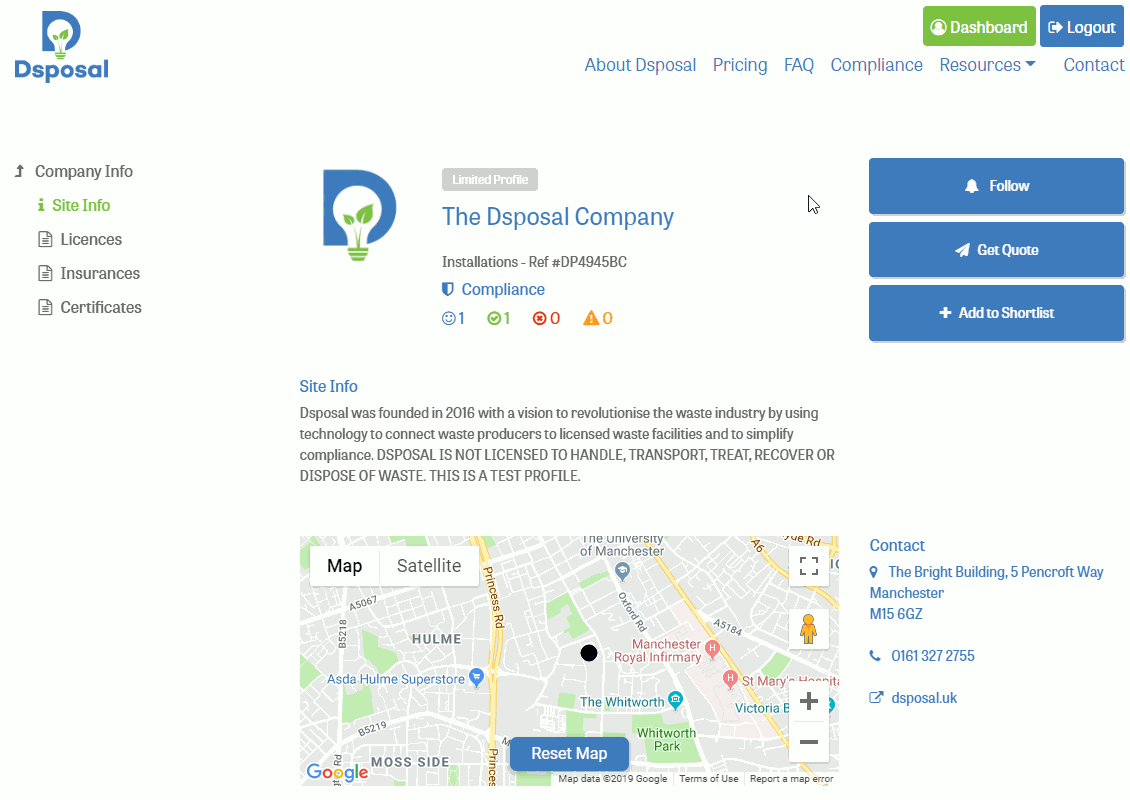 How to see the waste site profiles you are following
Navigate to your dashboard by either by:
clicking on the Dashboard button or
clicking login, entering your details and then clicking on your name
The Dashboard will show you a reduced number of sites. By clicking of the Followed Sites menu site you will see a list of all the waste site profile cards with the traffic light indicators.