If you'd asked me 6 months ago if I thought members of the Royal family would get frustrated with England's confusing recycling system I'd have said "I doubt it" because I couldn't imagine them dragging their wheelie bins out all the while wondering why they couldn't add plastic tubs and trays to the bins in Gatcombe Park, but that they could at St James's Palace. While I'm still no closer to knowing if this scenario is accurate, I do know that even Her Royal Highness Princess Anne is perplexed by our often-confusing recycling regime as I actually got a chance to meet her in May and that is what we talked about.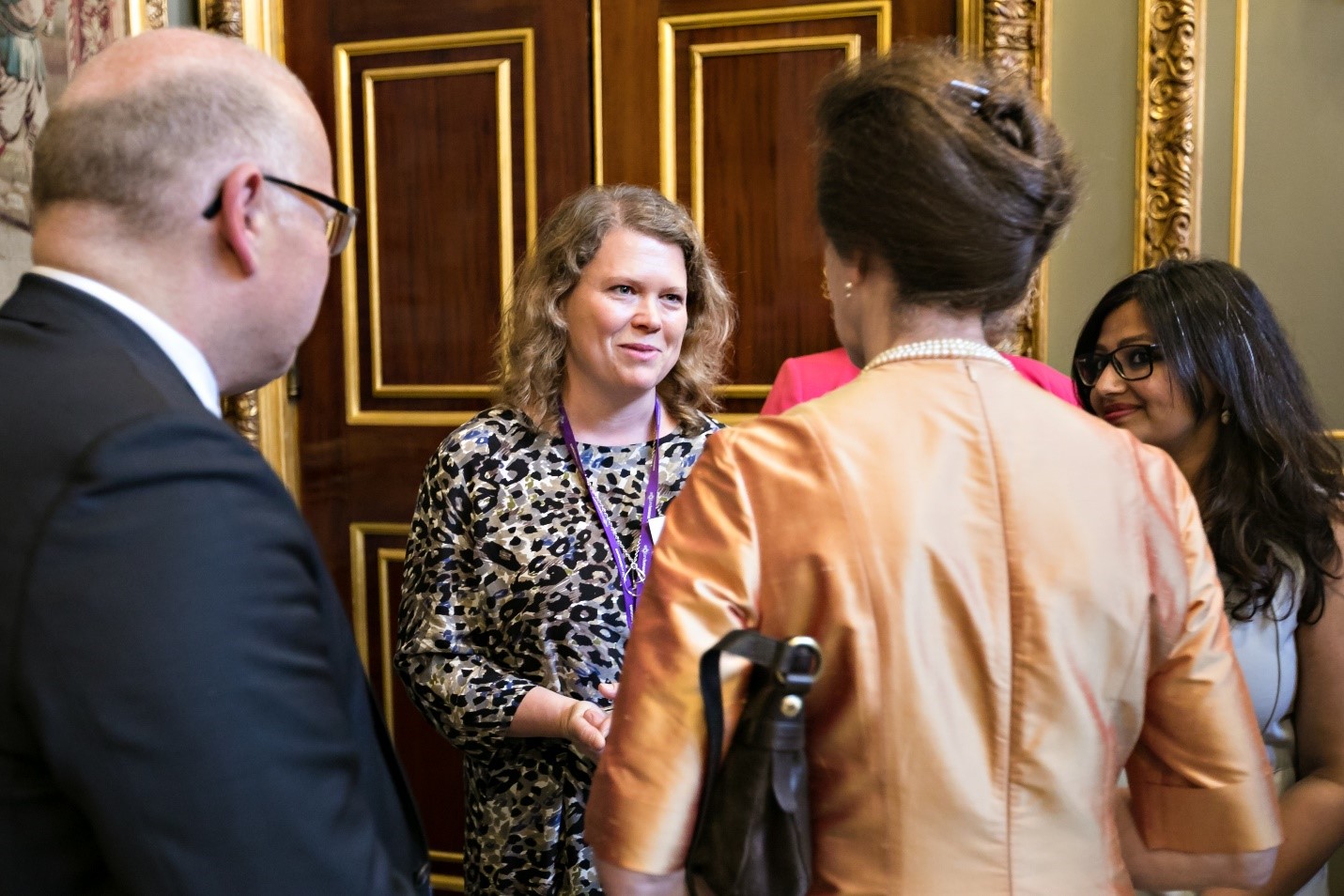 How did I get the opportunity to talk rubbish with the Princess Royal well I was lucky enough to take part in the CSC Leaders programme run by Common Purpose. It's a programme that brings together leaders from across the commonwealth to build cultural intelligence, CQ (as opposed to IQ or EQ), and tackle a global challenge. Our challenge was what makes a city resilient? An incredibly prescient and critical question in this time of climate change, global instability and huge technological change. It's something we at Dsposal think of often and we believe the way in which we manage and treat waste and resources has a big part to play in ensuring we build resilient cities and countries.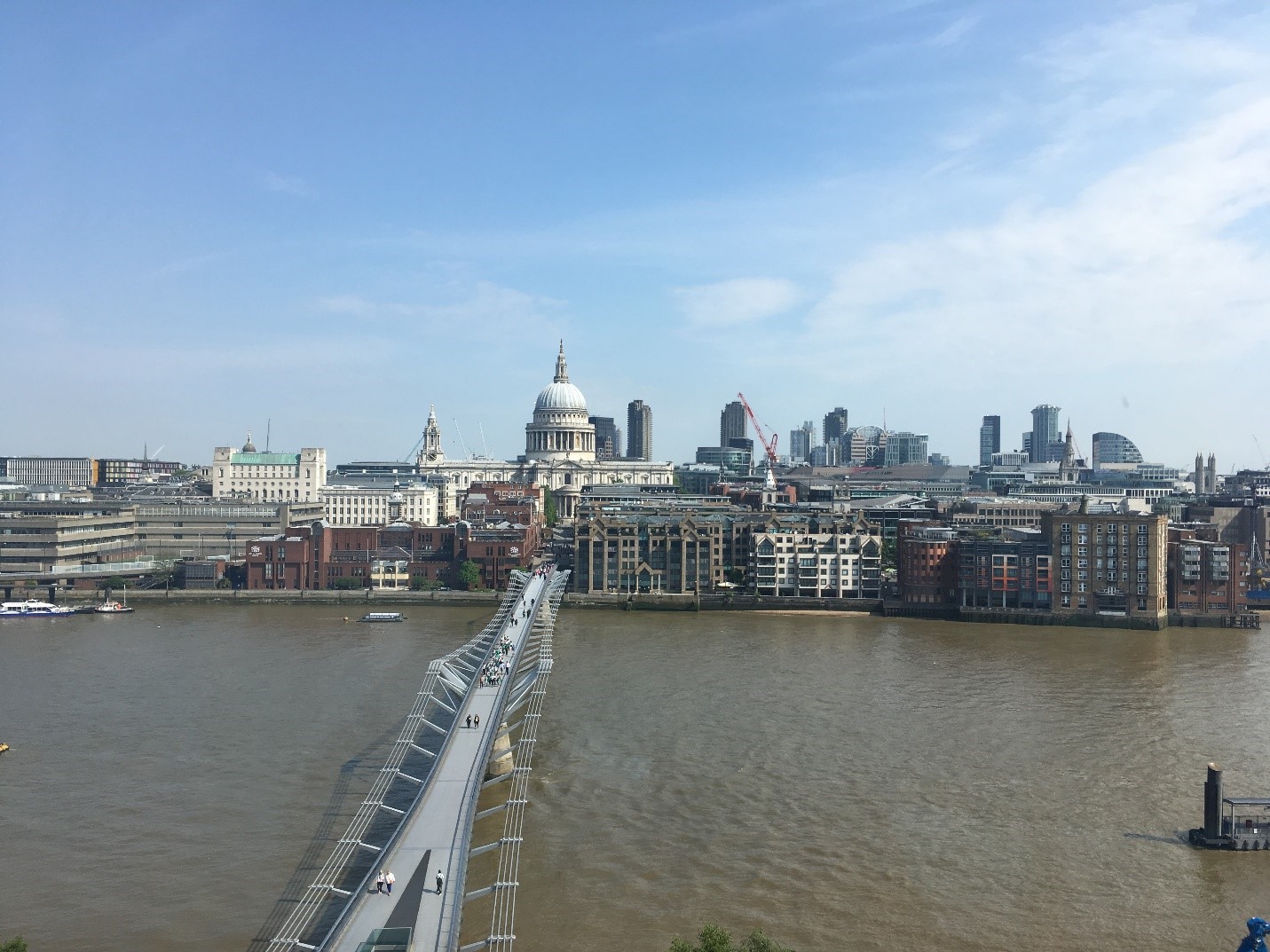 Why Focus on Cities?
Why the focus on cities? Well globally more people live in an urban environment now than don't and that figure is set to continue to increase with projections estimating 70% of the global population will be living in cities by 2050 and when you take population growth into account that means around 7 billion people will live in cities by 2050. So, it's vital that we make sure our cities are sustainable, resilient and future-proof.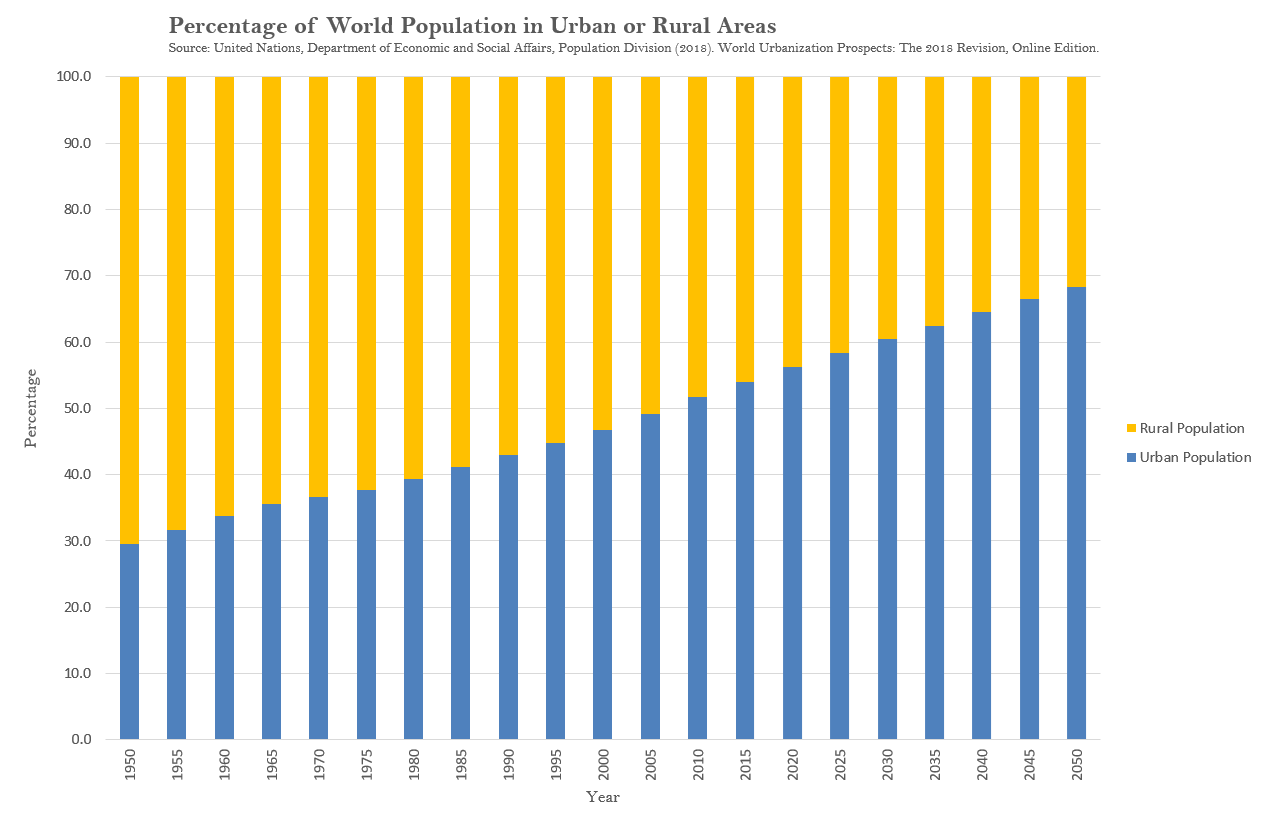 The CSC Leaders programme itself is intense. Aside from the packed nature of the timetable, you're meeting around 80 leaders from around the world, learning from excellent speakers and then thrust into study groups. Navigating group dynamics where everyone is a 'leader' is interesting and sometimes challenging. For me personally, so early on my leadership path, I found the first afternoon pretty tough. It was a classic case of imposter syndrome, I felt intimidated by this room of remarkable people, questioned why I'd been accepted and wondered when I would be found out and ejected. I didn't feel like I had anything of value to offer the CEO of Mega Corp or a Government Minister from Sub-Saharan Africa. But you know what? Even these incredibly successful, smart, driven, brilliant leaders are people. They're just people. So of course, they didn't reject me or humiliate me. Instead I got to spend five and a half days in the company of these wonderful people, probably the most diverse group of that size I've been a part of (the only possible challenger to this is my Peace Studies cohort).
The London Study Group
My study group was staying in London (three groups stayed in the capital, while three went to Manchester) and our focus was on security. We spent a morning with an amazing charity called XLP doing brilliant work with young people in deprived inner-city estates, a contrasting talk at London First, we spent time at New Scotland Yard with the counter-terrorism unit of the Met Police exploring how you decide policing priorities, and a lively session at Tata Consulting Services talking about networks and connectivity. Our group gelled quickly and we had some great conversations about resilience, diversity, inclusion and leadership.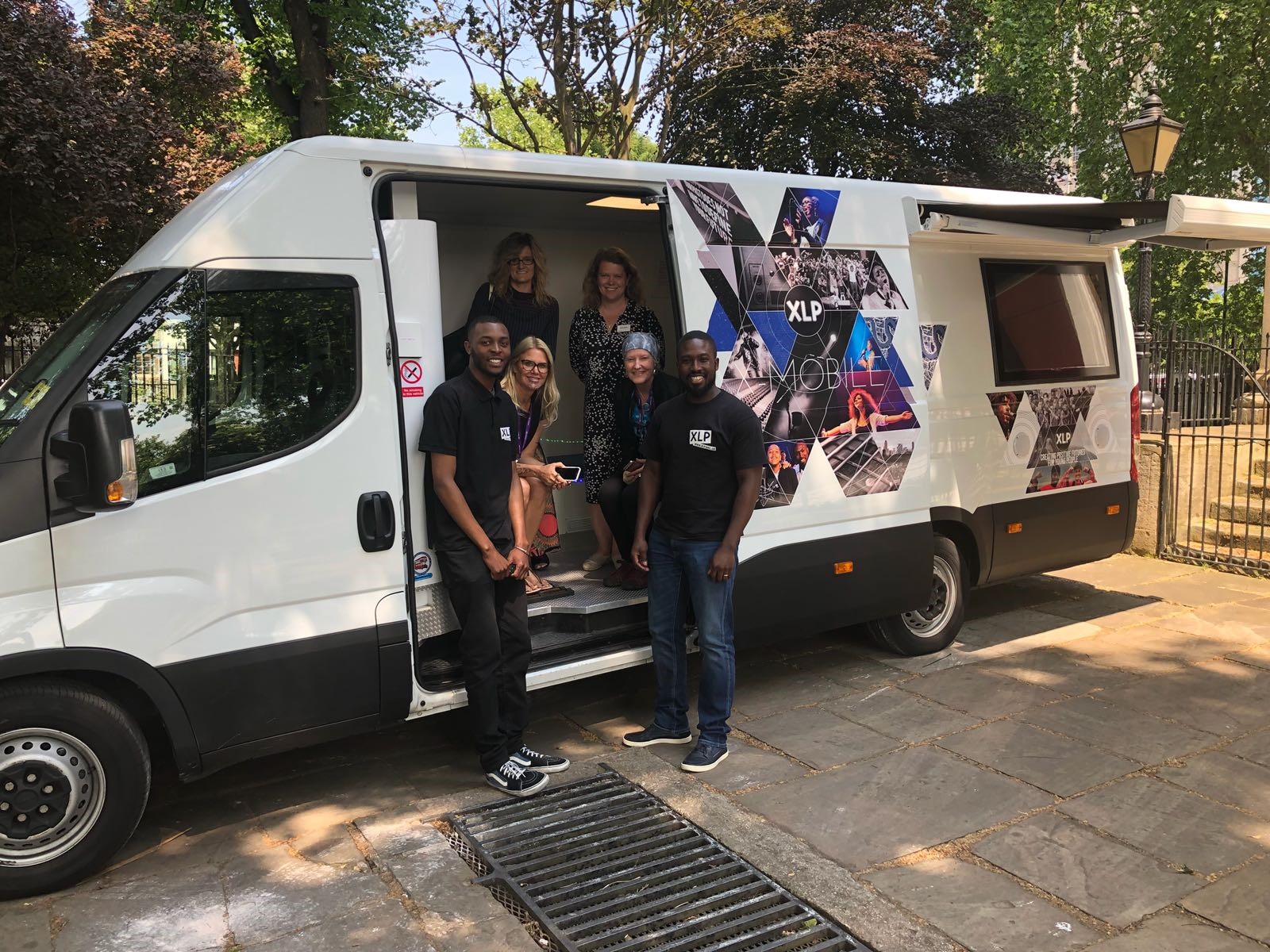 The six study groups came back together in Ascot for the final two days where we formed new groups (challenging after just getting used to our study groups!). In a short session we compiled a big list of ideas for making cities more resilient and then had to whittle them down to just two, fleshed these ideas out a little more and then pitched these ideas to the whole group. After listening to all the pitches, we all got to vote for our favourites and the eight with the most votes were our final ideas, which we coalesced in to new groups around to each work on that one idea to present to our esteemed panel of judges the following day. If I was to sum up the single theme that ran through all the ideas it was about engaging with citizens on the ground. Many of them were about ways to get people involved with policy making so it was more relevant, building communities by connecting people, designing better mechanisms for people to communicate with their politicians. I think this came out the study tours.
Really Powerful Sessions
I know in our study tour group we found the work of XLP really powerful because they went to the communities that they wanted to work with and physically put themselves in the middle of them. They had a double decker bus they'd converted into a mobile youth club and a minibus that had been converted into a recording studio and they would drive one of them into the state they wanted to connect with and park up and wait for the young people to come to them, which didn't take long as it was a curiosity. This approach meant they could access and connect with young people that were otherwise referred to as 'unreachable'. This willingness to go to the people you were working with, meet them on their terms and really listen to and respect their stories was echoed throughout the study tours and we all recognised it as a better way to build authentic, long-lasting, meaningful solutions for some of society's most intractable problems. Approaching solutions in this way was inclusive by design and seemed to foster a diversity that led to stronger communities.
The Final Pitch
The idea that I pitched and that I was lucky enough to work on for the final day presentations was around urban agriculture. I'd read an article that week on the Ellen MacArthur Foundation website about rooftop hydroponic farms and it really resonated with me. For those of you that know me you know I'm passionate about food and my decade of experience in food supply chain in the UK means I understand the complex and convoluted system that brings food to our tables here. The article about Lufa Farms in Montreal building rooftop greenhouses to grow year-round fresh veggies really spoke to me and the amazing thing about growing produce using hydroponics was all the additional benefits:
Lighter than soil farming so structurally easier to retrofit to buildings.
Uses 50-90% less water than traditional farming (nutrient-rich water circulates in a closed system).
Reduction in food miles.
Improved health by eating better quality, fresher produce.
Lower energy usage as it insulates the building so reduced need for heating in winter or cooling in summer, and it makes the most of the heat rising through the building.
In our group we expanded on this idea of rooftop hydroponic farming to include all urban agriculture to make it more relevant to cities around the world and to be more inclusive. Our vision included commercial hydroponic farms like Lufa Farms, but it also included community run rooftop farms, using verges to grow produce, vertical farming, aquaponics, basically anything that meant growing edibles in the city.
Benefits of Urban Agriculture
We noted these additional benefits to the ones above:
Can harvest rainwater/meltwater reducing burden on urban sewer infrastructure.
Access to cheap/free produce – helps alleviate food poverty.
Improved community and connections – reduction in loneliness.
Time with nature.
Engage kids with different type of skills, experiences.
Less traffic because less trucks needed to bring in produce.
The way these benefits touch many different stakeholders and address multiple issues was the reason our presentation was the winning idea. It is the reason, I think, that the Circular Economy is so promising. By implementing new systems that are 'restorative and regenerative by design' we can find solutions to multiple issues in new ways of doing things – urban agriculture doesn't just help with food security, it uses less energy, less water, reduces stress on sewer infrastructure, nurtures healthier, stronger communities, tackles food poverty, improves biodiversity in cities, reduces waste, the list goes on. It's also adaptable, and it needs to be, because what will work in Montreal won't work in Mumbai.
The Next CSC Leaders Event
In September I will be going to Kuala Lumpur for the second part of the CSC Leaders course. I'm excited to see the amazing people I met in May again and I'm looking forward to being challenged, surprised and inspired. It's a remarkable opportunity to get to spend a number of days of quality time with such incredible people. We have big ambitions for Dsposal, we want it to help address the global waste crisis and facilitate the transition to a Circular Economy, and with great ambitions comes great responsibility (to misquote Uncle Ben from Spiderman). If we want Dsposal to really help solve these problems we're going to need to be the best leaders we can be, and I can't think of a better way to work towards that goal than by learning all I can from the most diverse, thoughtful, passionate group I can.
We'll be talking about the Circular Economy and how we can take responsibility for closing the loops at RWM this year at the Waste Matters theatre we're running in partnership with WasteAid. It's free to attend, just register for tickets here. We've got two days of great talks and discussions covering everything from waste crime to innovation, from low-cost global waste management skills to designing closed loop systems.