Over 60 per cent of adverts for waste collection services in the Greater Manchester area appear to be illegal.
We were first made aware of the use of social media and classified sites for waste collection during a CIWM Cleaner Communities day we attended back October 2017.  Following discussions with Manchester City Council in December we decided to start investigating a few of these sites.  Obviously, we were aware of the impact that waste crime and fly-tipping is having on the country, but we have been stunned by the results of our research.  61% of rubbish removal adverts we looked into do not appear on the Environment Agency Public Register and if you take out the duplicates that rises to 65%.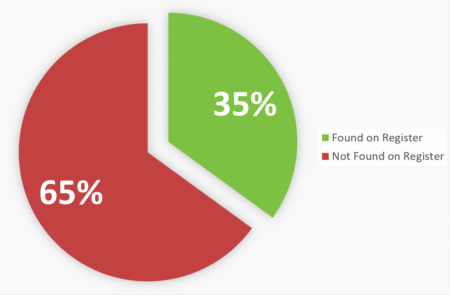 Waste Collection Research
We looked at 132 adverts across Gumtree, Facebook, eBay and the Metro.  The Metro was the only one which was not online, we took the classifieds page out the back of the paper on the 5th January 2018.  We only looked at Greater Manchester and the surrounding area.  For eBay, the Metro and Gumtree we investigated all the ads in the area, for Facebook we took the first 40 in the returned results.  It is a never-ending task to research all of the ads on Facebook market place as there are hundreds of them.
We're not claiming to have carried out a rigorous scientific experiment, but we have spent days now scrolling through ads, utilising the Environment Agency Public Register and scouring the internet for clues to help us verify a person or company's details.  We did everything we could to try to verify the details in the ad to find a licence.  We googled names, phone numbers, websites, email addresses and cross-referenced what we could to the Companies House website to try to establish company or individual names or addresses which we could use to search the Environment Agency Public Register.  So, it is possible that some of the 65% of untraceable waste collection adverts are held by licensed, legal companies, but the fact is that it shouldn't be this hard to check if a company is legitimate.
Hard to find licence
Greater Manchester councils spent over £4million clearing up after fly-tippers and that doesn't include the cost to private landowners who face the clear up bill if the rubbish is dumped on their property.  One of the big issues is that many people do not understand that even when they hand their waste over to someone else that they are still responsible for that waste and that they have a legal obligation to have checked their licences.
From our own investigations we have found that it can be very hard to determine if someone is registered.  For example, more than half of the rubbish removal ads in the Metro stated a carrier licence number, but only 2 of these were verifiable.  The other adverts did not give enough information to be able to check the public register and a lot of the additional information, such as websites didn't actually exist, even when listed in the advert.  Maybe worse still are those companies which have a very respectable looking website and yet despite concerted effort to find one, have no licence.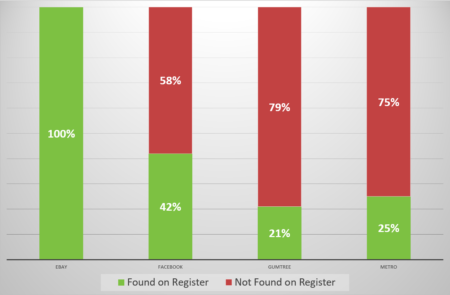 Dsposal's roll in tackling waste crime
Waste crime is costing our country over £600million a year and we should all be doing our bit to eliminate this blight by raising awareness, simplifying the solutions and reporting incidents of waste crime to the local authorities.  With the imminent launch of Dsposal's new platform we hope to play our part in the fight against waste crime by becoming the first port of call for anyone looking to get waste collected so they can quickly and simply find licensed companies, verify their documents and ensure their rubbish is dealt with correctly.