The 'right Waste, right Place' (RWRP) campaign has announced that tech start-up Dsposal has joined the Ambassador programme. Primarily, but not exclusively aimed at SMEs, RWRP raises awareness of the Duty of Care legislation and provides practical information to help companies from a broad range of sectors to comply.
Dsposal's recently released report, The Tip of the Binberg, supported by the GC Business Growth Hub and authored by Beasley Associates and RGR, focussed on waste crime in Greater Manchester with an emphasis on fly-tipping and the difficulties homeowners face concerning their own duty of care. Dr Jane Beasley presented the report at RWM on 12th September which was followed by a panel debate on waste crime and Duty of Care.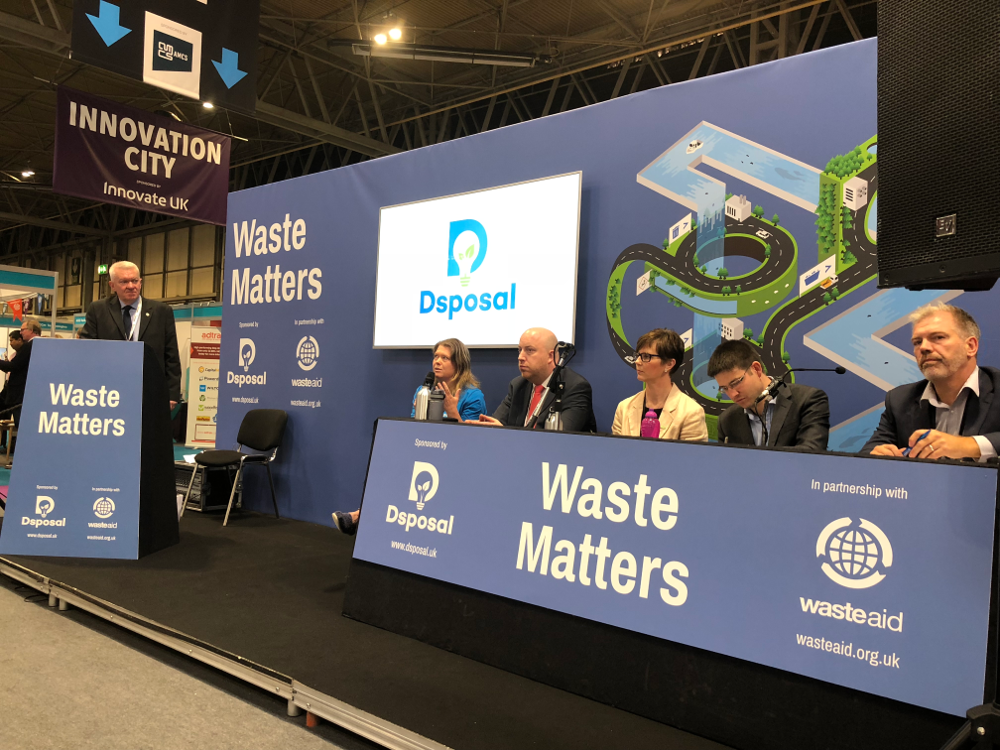 Sophie Walker, COO and Co-Founder of Dsposal who was on the panel explained, "We wanted to create intuitive software that anyone can use to find the right place for their waste, we think it is vital to make it as easy as possible for people to do the right thing. By combining our Waste Thesaurus with a directory of the Environment Agency's licensed facilities, we've made it easier for SMEs and the general public to avoid unlicensed operators and meet their duty of care."
To become an Ambassador, Dsposal has demonstrated that they embrace the principles of RWRP to inform businesses of their obligations to correctly dispose of their waste. Sam Corp, Head of Regulation at ESA who manage the Right Waste Right Place Campaign, commented: "The number of organisations actively involved with the right Waste, right Place campaign, representing a broad range of sectors, shows just how serious an issue Duty of Care compliance is. Therefore, I am delighted to welcome Dsposal as our latest Campaign Ambassador, helping us to raise awareness of waste duty of care and keep waste out of the hands of waste criminals".
"Becoming a 'right Waste, right Place' Ambassador shows we're committed to our mission to tackle waste crime and support all those in the waste industry operating legitimately," said Tom Passmore, CEO and Co-founder of Dsposal.
"We are delighted to be championing this fantastic campaign. We are poised and raring to go in the battle against waste crime. While the Tip of the Binberg report focused on householders and fly-tipping we built Dsposal to help everyone find the right place for their waste from an individual looking for a skip to facilities management companies servicing dozens of offices, from small businesses to large industry – being part of this campaign helps us to reach more people."
Dsposal is the first tech company to become an ambassador for the campaign.